COP and SELT Meets With Another Group of Sergeants of the Force



Posted on January 4, 2018

|

by RBPF Public Affairs and Communications Office
---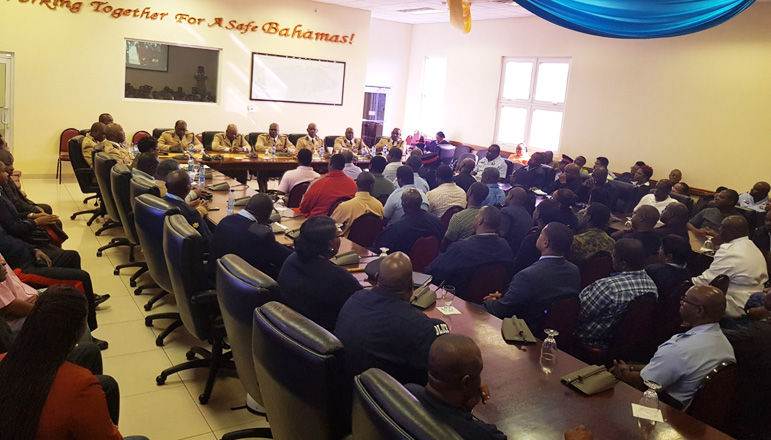 A second general meeting is being held today at the Paul H. Farquharson Conference for sergeants of the force in New Providence by the Senior Executive Leadership Team chaired by Commissioner of Police Anthony Ferguson.

Commissioner Ferguson at this time conveyed appreciation to the officers for their efforts during 2017 and the holiday season and sincerely pledged his further support during his tenure.

The general meeting, one of a series of scheduled meeting is the first by Commissioner Ferguson since being sworn in as commissioner of police.

A general meeting for other ranks of the Force will be announced at a later date.
---
SEE RECENT NEWS
- Former NBA Star and Actor Rick Fox Pays Courtesy Call on Commissioner of Police - Police Participate in Defensive Tactics Training - Staniel Cay Police Hosts Evening of Student Activities - NCPO Conduct Walk-About at Golden Gates Shopping Centre - Police Conduct Joint Walk-About in Pinewood