Tambearly School Receives Visit from Police of K-9, Traffic and Mobile Departments.



Posted on February 2, 2018

|

by RBPF Public Affairs and Communications Office
---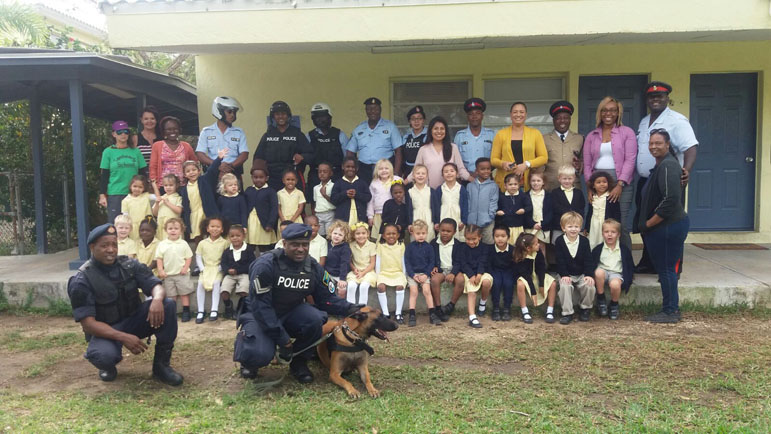 On Tuesday 30th, January 2018, Tambearly School at Sandy port invited officers from National Crime Prevention Office, Mobile,Traffic and K-9 to speak to the kids about the their duties and responsibilities for their Safety week.

While at the school facility, the students were treated to exhibitions from the K-9 unit, mobile and traffic.

The teachers were also given handouts about child safety at home and school to assist with their lessons during the week.
---
SEE RECENT NEWS
- Former NBA Star and Actor Rick Fox Pays Courtesy Call on Commissioner of Police - Police Participate in Defensive Tactics Training - Staniel Cay Police Hosts Evening of Student Activities - NCPO Conduct Walk-About at Golden Gates Shopping Centre - Police Conduct Joint Walk-About in Pinewood