Pre-IDEC Closing Ceremony
Posted on February 24, 2017
by
RBPF Public Affairs and Communications Office
---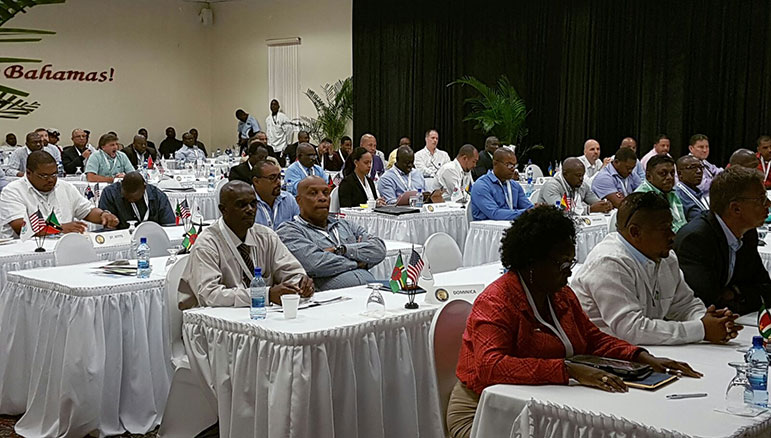 On Wednesday 22nd February, 2017 the delegates of the Pre-International Drug Enforcement Conference ended their annual session with a Closing Ceremony at Paul Farquharson Conference Centre.

Danny Escobar, Drug Enforcement Agency Attache' in the US Embassy addressed the delegates; he thanked the Bahamas Team headed by Superintendent Dellareece Ferguson for the support in logistics of the training session. Further, he equated the success of the 23rd Annual session to the vision and leadership of Mr. Ellison Greenslade.

Also bring closing remarks during the closing was Commissioner Greenslade; encouraged the delegates to continue the collaborative effort in drug enforcement in the region.

Acting Deputy Commissioner reflected on the past two days and thanked the Bahamas Team for executing the vision. He thanked everyone in their respective places for a job well done.

The delegates left police headquarters for a local tour and shopping. They visited Humidor Cigar Factory, Pompey Square, then walked east on Bay Street to Rawson Square. Afterwards, they visited Atlantis, Paradise Island and Arawak Cay.



See more photos here- Closing Ceremony
---
SEE RECENT NEWS