Sixteen Officers Complete Homicide Investigation Training
Posted on February 17, 2017
by
RBPF Public Affairs and Communications Office
---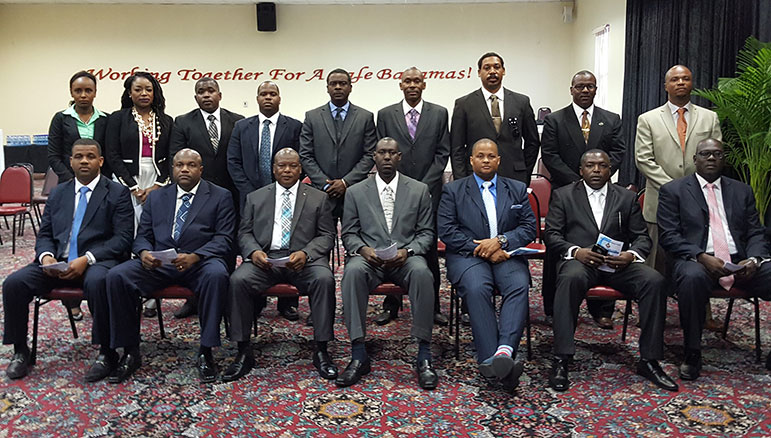 The two weeks Homicide Training climaxed on Friday 17th February, 2017 at 3:00pm with a Closing Ceremony and Reception at the Heritage Hall, Paul Farquharson Conference Center.

The Course Director, Michael Pike, MBE, LL.B gave brief remarks during the ceremony; he thanked Commissioner Greenslade for entrusting the homicide course as well as the participants under his directorship.
Commissioner Greenslade also addressed the participants; he admonished the newest Homicide Investigators to take on their new role by showing up to work every day and determining in their hearts to be the best investigator in the field; one who follows the case from start to finish and is open-minded and committed to learning new things. He reminded them of the importance to self-actualize and become all God has purposed for them to be. Finally, Commissioner Greenslade congratulated the Investigators!

The newest investigators received their Completion Certificates and awarded appreciation gifts to individuals in their respective places.

The afternoon ended with a Reception.


See more photos here- Closing Ceremony
---
SEE RECENT NEWS