Good News! D.W Davis & Centreville Urban Renewal All Female Seminar
Posted on February 17, 2017
by
RBPF Public Affairs and Communications Office
---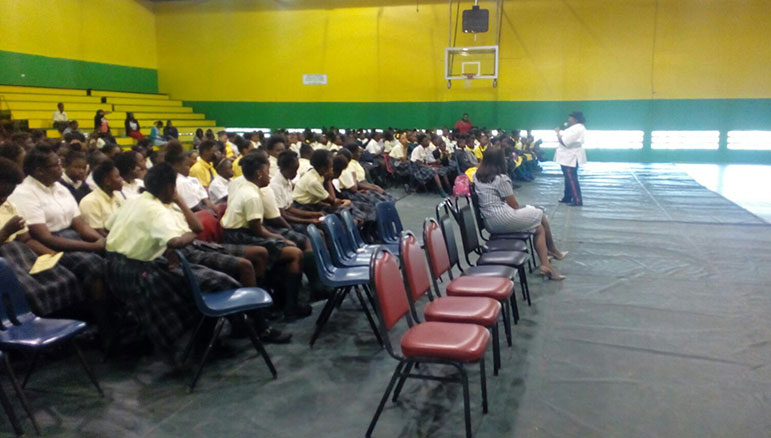 Constable 8 Cesserine Kemp presented an inspirational message of hope to the students of D.W. Davis Junior School on Thursday February 17, 2017 during the Annual Centerville Urban Renewal All Female Seminar.

The students were pleased to have Constable Kemp share with them; she was well received. Following Kemp's brief presentation eight students accepted the Lord as their personal Savior and pledged to make a special effort, with the help of God, to keep God first.

This impactful initiative is consistent with the Commissioner's Policing Plan; Working with the Young People.

---
SEE RECENT NEWS