Commissioner Discusses Crime with The Media
Posted on February 13, 2017
by
RBPF Public Affairs and Communications Office
---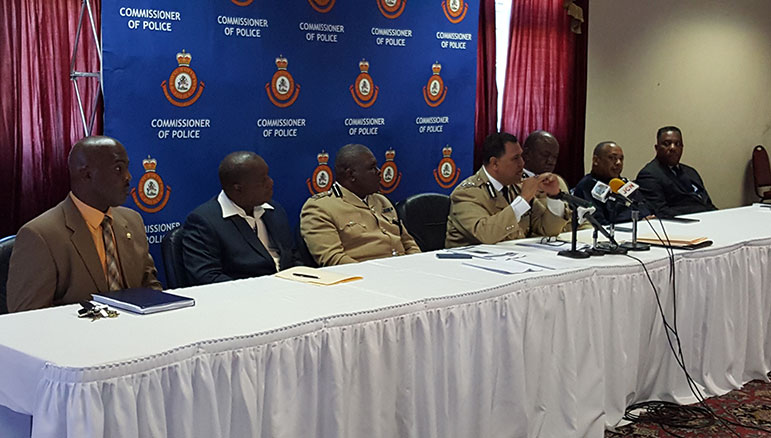 Commissioner of Police, Ellison Greenslade invited the Press to Police Headquarters to thank the general public and allay the fears of the Bahamian citizens given the latest crimes in the Nassau this past weekend.

During his press brief on Monday 13th February, 2017 he also revealed the names of the males currently wanted by police for murder and other serious crimes.

He added that the persons in our society committing these heinous crimes are a select group of people who main job is to commit crimes; they are unemployed and are not a student in school.

He listed the males who were wanted by police a few weeks ago and was please to report to the media that four (4) of these males have been charged and are to be arraigned in the Magistrate's Court this afternoon.

Commissioner added that the work being done by the Royal Bahamas Police is as a result of the support of the police by members of the public; Commissioner thanked the public for their outstanding support and thanked the officers of the force for their commitment.

He added that the resources are being deployed daily on the front-line to police the country.

---
SEE RECENT NEWS