ASP Chrislyn Skippings Delivers Keynote Address at GHS
Posted on February 1, 2017
by
RBPF Public Affairs and Communications Office
---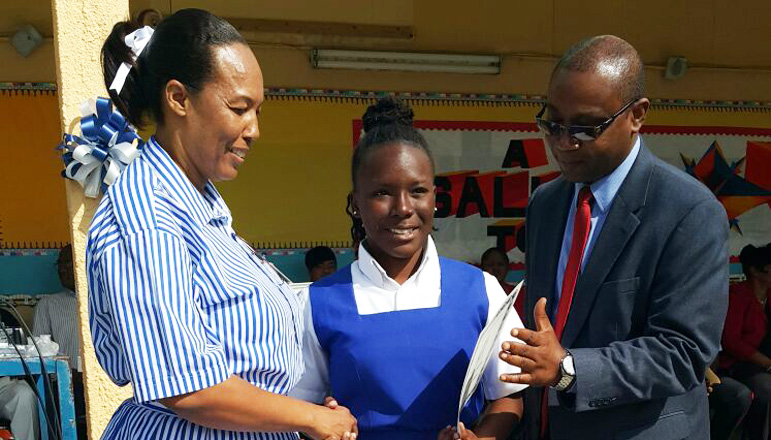 Under the theme, "A Salute to Excellence", ASP Chrislyn Skippings, Officer in Charge of the Family Liaison Office (FLO) at the Central Detective Unit, returned to her Alma Mater, Government High School to deliver the keynote address at the school's Students Recognition Ceremony.

Clad in her prefect uniform and proudly wearing her old prefect badge, ASP Skippings congratulated the honorees on their accomplishments and encouraged them to remain determined to achieve their goals, dedicated to the quest for knowledge and committed to academic excellence.

Realizing that this year marked the largest number of males making the honor roll, ASP Skippings applauded the young men for taking back their rightful places amongst their female counterparts. She encouraged them to continue to excel and be role models for their fellow countrymen.

Her message to the remainder of the school who did not achieve the grades needed to be on the honor roll, she challenged them to strive for Excellence and NOT TO GIVE UP! She likened them to a PC and encouraged them to disable and remove unnecessary programs and upgrade to a new operating system.

The Student Recognition Ceremony was held on Tuesday 1st February, 2017 at The Government High School, Yellow Elder Gardens.
---
SEE RECENT NEWS