COP Welcomes United Nations Officials
Posted on December 12, 2017
by
RBPF Public Affairs and Communications Office
---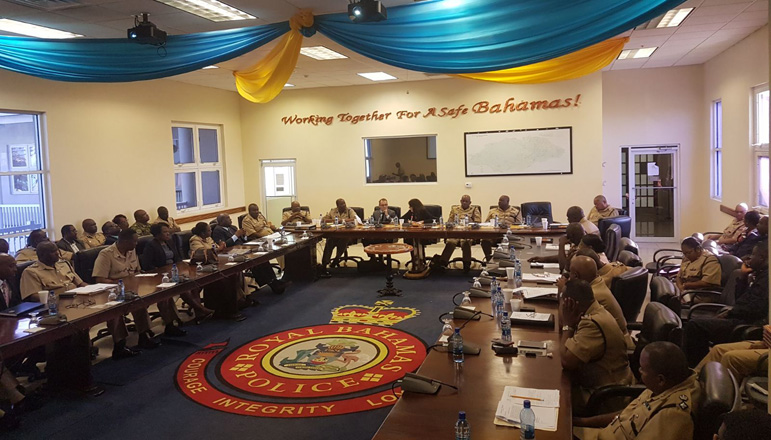 On Tuesday 12th December, 2017, Commissioner Anthony Ferguson welcomed Dubravka Simonovic and Thibaut Guillet from the United Nations Special Rapport on their official visit to The Bahamas.

The objective of the visit was focused on Violence Against Woman; specifically, to determine the challenges that may hinder the protection of women and children who are victims of domestic volience and to determine how support services are organized to meet support the challenge. Additionally, this special visit was with a view of generating a report to the United Nations.

The Senior Executive Leadership Team and Senior Officers were also in attendance as CompStat was in session. ACP Ismella Delancy chaired this session of the CompStat meeting.

Officers of the senior command highlighted the factors within the RBPF that support the mandate to eliminate gender-based violence and discrimination against women, namely:




Gender Based Violence Education Training for Police Officers;


Partnerships with Non-government agencies;


Records Management of Domestic Violence, Rape and related matters;


Safety-Tips through the RBPF website and School Intervention;


Amendments to the Law.



---
SEE RECENT NEWS