Police Speaks on "A Time for Education"
Posted on December 8, 2017
by
RBPF Public Affairs and Communications Office
---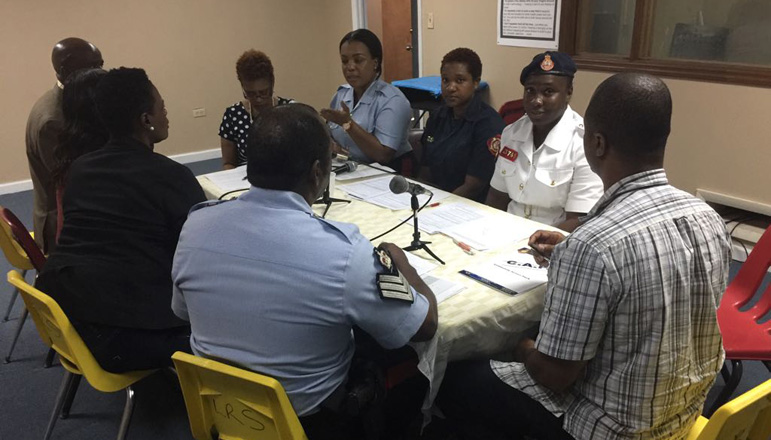 On Thursday 7th December, 2017, Officers from various divisions of the RBPF were guests on the talk show "A Time for Education".

Talk show host Mrs Melvern Davis of the ministry of Education and co host Sergeant 3150 Nathalie Ranger of the NCPO, welcomed the officers as they shared holiday safety tips to our listeners.

Officers present were, Insp Demetrius Demerit from Arm Robbery Section, Inspector Warkita Taylor- Sexual Offenses, Sgt. 1492 Dale Strachan- Cyber Crime, Sgt. 2918 Chekesha McPhee- Cyber crime, Sgt 1235 Garlon Rolle- Traffic Division and Cpl 3054 Kikiya Smith- Fire Services and Cpl 3745 Corozal Bethel- Mobile Division.

---
SEE RECENT NEWS