PADF WIND Program Holds Third Seminar
Posted on December 5, 2017
by
RBPF Public Affairs and Communications Office
---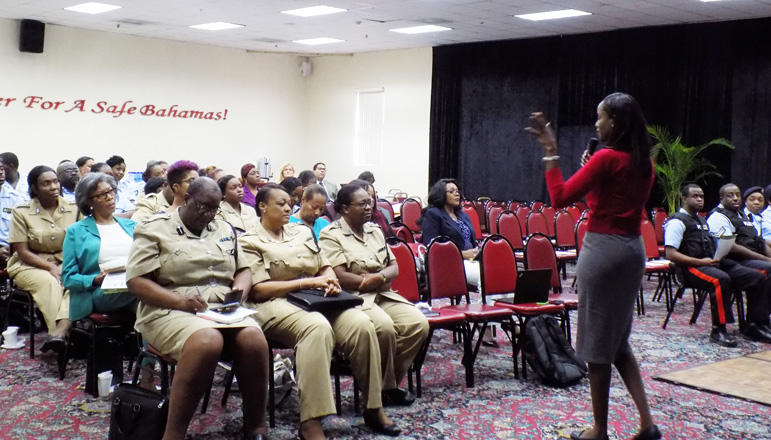 An opening ceremony was held on Tuesday 5th December, 2017, at 9am at the Paul H. Farquharson Centre for the third session of the Women's Initiative for Non-Violence and Development (WIND) Seminar.

Bringing remarks were Roberto Obando, WIND Project Director, PADF and Christine Mara, Program Analyst of the Bureau of International Narcotics and Law Enforcement Affairs of the U.S Department of State.

The keynote speaker of the session was Magistrate Sandra Dean-Gardiner.

According to Assistant Commissioner of Police Ismella Davis-Delancey, a number of Police officers have already been trained in gender-based violence as the Force attempts to ensure that victims are not only treated with care, respect and trust, but also to assist and follow through with the process when investigating such matters.

The United Nations Office on Drugs and Crime (UNODC) suggests that one in three women will experience domestic violence globally, and the caribbean islands has an even higher rate of sexual violence than the global average, but with support from the U.S. State Department Bureau of International Narcotics and Law Enforcement Affairs (INL), and the Pan American Development Foundation (PADF), the officers were given information about gender base violence (GBV) and how to deal with it.

WIND Project Coordinator, PADF is Ms Latara Evans.
---
SEE RECENT NEWS