Police Welcomes 81 Students of Faithway Academy to Police Headquarters
Posted on November 27, 2017
by
RBPF Public Affairs and Communications Office
---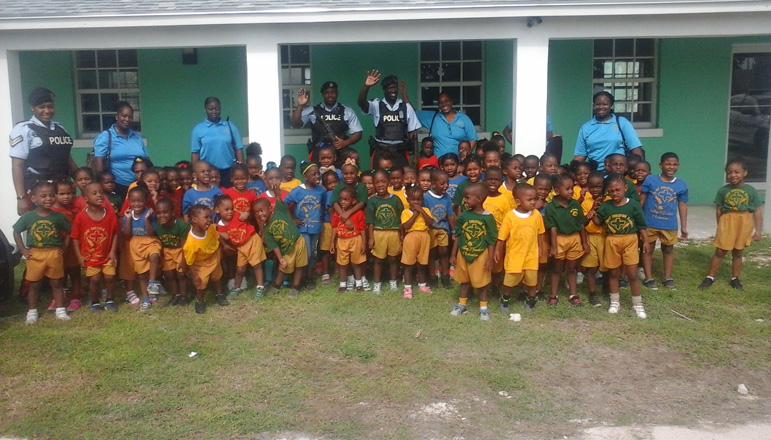 On Friday 24th November 2017, at 11:00 am the Fire Prevention Section in conjunction with the National Crime Prevention Office of the force welcomed 81 student of Faithway Academy to police headquarters for an educational field trip.

While there, Sergeant #2781 Kenya Culmer conducted a lecture on Fire Safety and later facilitated a ride on the fire truck.

The students were also given a tour of the Mobile Division and rides in the police cruisers.
---
SEE RECENT NEWS