Four Police Fire Services Officers Return From Dominica
Posted on November 23, 2017
by
RBPF Public Affairs and Communications Office
---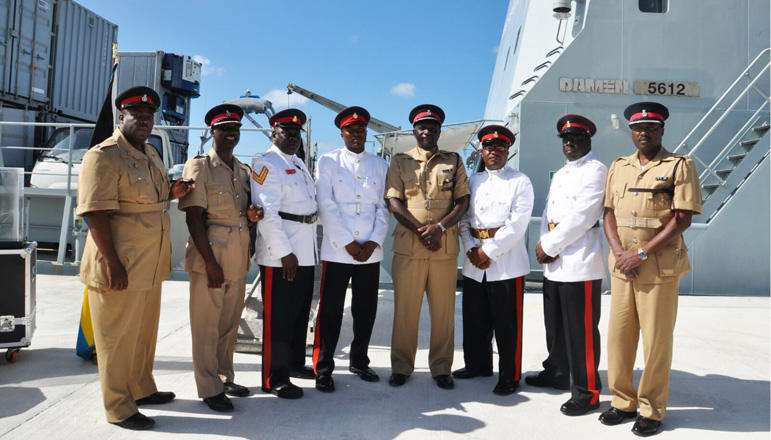 The passage of hurricane Irma devasted the country of Dominica a few months ago. Rising to a call from CDEMA (Caribbean Disaster Emergency Management Agency), four Royal Bahamas Police Force Fire Services Fire Fighters (R/Corporal#1149 Colebrooke, Constables #2789 McKenzie, #3042 Kemp and #3371 Adderley) were deployed to provide assistance departing on October 21st, 2017.

The team joined the Royal Bahamas Defence Force marines on the H.M.B.S Lawrence Major returning home on the 21st November 2017.

On Wednesday 22nd November 2017, the team were warmly welcomed as they arrived at the R.B.D.F Coral Harbour Base.

The Fire Services is pleased with the outstanding service and representation given by these "Fire Services Ambassadors" to the people of Dominica.
---
SEE RECENT NEWS