CDU Holds Security Symposium
Posted on November 17, 2017
by
RBPF Public Affairs and Communications Office
---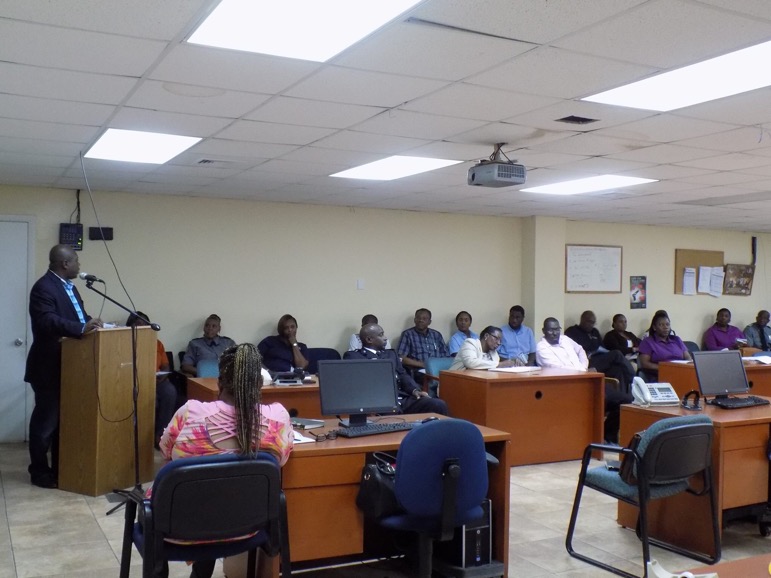 A Security Symposium for all security firms and hotel security officers was held at the Central Detective Unit on University Drive on Friday 17th, November, 2017.

The symposium was hosted in conjunction by the Family Liaison and Armed Robbery Sections.

Leading the event were Chief Superintendent of Police Solomon Cash, Assistant Superintendent Will Hart and Sergeant #3133 Kendra Turnquest.

Other guest speakers included Officer in Charge of Mobile Division Superintendent Damian Robinson, Superintendent Anthon Rahming Office in Charge of Homicide Division, Assistant Superintendent Stacy Bowe-Curry, Officer in Charge of the Firearms Licensing Division, Assistant Superintendent Will Hart Officer in Charge of Arm Robbery Division, Sergeant 1492 Dale Strachan Technical Expert Officer CDU and Sergeant 2129 Alex Grant Training Officer from the Police Training College.

---
SEE RECENT NEWS