Police Urge Firearm Owners to Update Licences
Posted on November 9, 2017
by
RBPF Public Affairs and Communications Office
---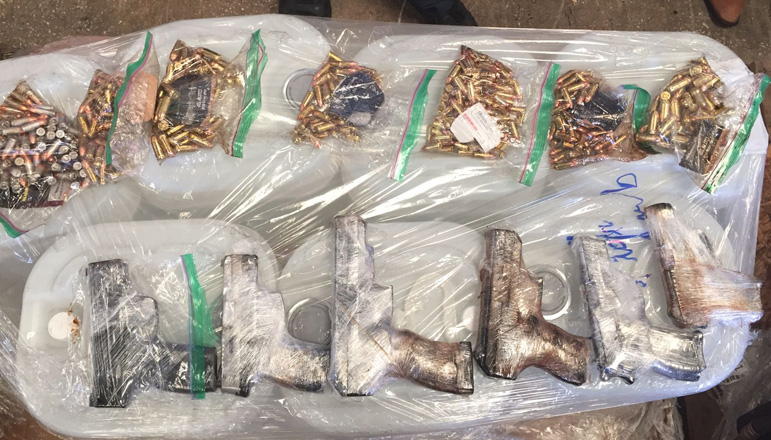 Police yesterday urged licensed gun owners to ensure that their firearms are up to date as the deadline for renewals approach.

Assistant Superintendent Stacy Bowe-Curry, officer in charge of the Firearms Licensing Division, noted that the renewal season for licensed holders started on November 1 and will last until January 13, before any late fee is incurred.

The late fee will be $50 per person, per firearm.

"Licenses expire December 31 every year and the licensing authority is giving you a two week grace period in case there is some inconsistencies that you have and you can bring your licenses up to date until the 13th of January that following year," Bowe-Curry said.

"The licensing fees are $150 for shotguns, $300 for rifles and we have special licenses that are $750."

Bahamians are allowed to carry shotguns, riffles or special licensed revolvers.

Bowe-Curry also warned firearm owners who have not licensed their guns for a number of years that having an unlicensed firearm can result in jail time.

"If you have not licensed your firearm for a number of years, the procedure is that you can take the firearm to the police armory and have it stored there for safekeeping," she explained.

"If you want to sell your firearm, the firearm has to be up to date and the license has to be valid before you can sell a firearm. "If a member of your family has a licensed firearm and the person has died, the firearm is not automatically yours, you have to apply for the firearm".

"The procedure of that is you can take the firearm to the police armory and they will keep it for you until the license is approved."

Bowe-Curry could not indicate how many firearm owners were not compliant with their licenses.

The appeal was also made for all licensed firearm owners to ensure that their firearm is kept safe.

"I want to appeal to the members of the public who have licensed firearms that the safety and care of these firearms are of utmost importance," Bowe-Curry added.

"You should not have your firearm lying about at home or transporting them in your vehicles.

"The licensed firearm is for hunting purposes only and only in special cases are they for employment purposes.

"The keys for your safe should not be in the lock in the safe.

"You and you alone are responsible for your firearm."

Chief Superintendent Solomon Cash, head of the Central Detective Unit, said that there have been a number incidents where firearms were stolen from homes and later used to commit crimes.

"So it is important that firearm holders ensure that their weapons are properly secured and they secure their keys to their safe in the event the undesirables have an interest in removing your firearm to use for illegal means," he said.
---
SEE RECENT NEWS