NCPO Speaks at Remnant Tabernacle's Family Conference
Posted on October 27, 2017
by
RBPF Public Affairs and Communications Office
---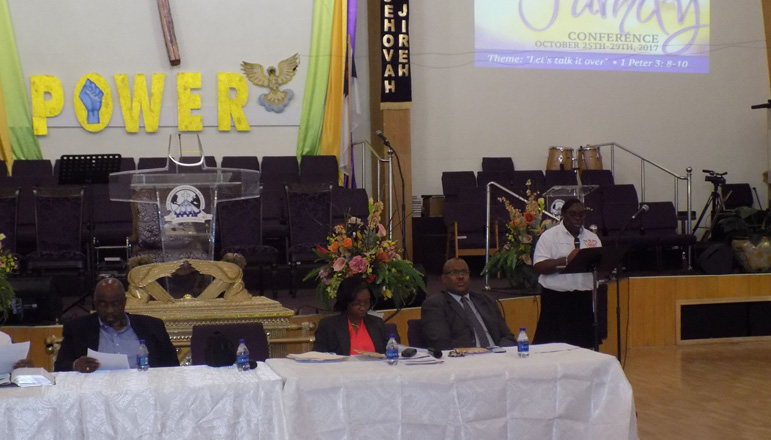 On Thursday 26th October, 2017 Corporal 2198 Loretta Munroe of the National Crime Prevention Office was one of the guest speakers at the Family Conference held at The Remnant Tabernacle of Praise Church located on Carmichael Road.

Corporal Munroe spoke on the topic "Law Enforcement on Conflict Resolution", to the more than fifty (50) persons present.

Also on the panel was Dr. Nelson Clarke Sandilands Rehabilitation Center, Principal Correction Officer Rolean Smith (Bahamas Department of Corrections), Pastor Melvin Grant (Pastor RTOP) and Hon. Vaughn Miller MP, PS Minister of Social Services & Urban Development.

The conference is under the theme "Let's Talk Love 1 Peter 3: 8-10" and began on Wednesday 25th October, 2017 ending on Saturday 29th October, 2017.
---
SEE RECENT NEWS