Police Fire Services Host Pre-School Association Students
Posted on October 3, 2017
by
RBPF Public Affairs and Communications Office
---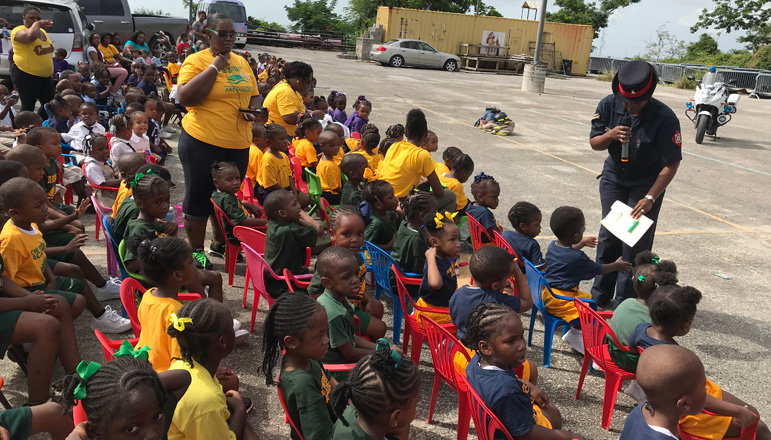 In keeping with the Commissioner's Policing Plan 2017, Corporals #3054 Smith, #3030 Sands. #3138 Adderley and R#149 Colebrook welcomed 218 students and 26 adults of Creative Scholars Preschool, Careful Hands Preschool, Excel Academy Preschool, Sun Glow and Gods Little Heavenly Angel to the Royal Bahamas Police Force Fire Service on Friday 29th September, 2017.

The students and teachers learned about the importance of fire safety through demonstrations, where they enjoyed the escape procedures to fall and crawl, stop drop and roll if there clothes catch on fire, the important rules of not playing with matches and lighters and the importance of having a working smoke detector in there homes.

After the presentation ,they enjoyed a demonstration of the fire truck.
---
SEE RECENT NEWS