Constable #3651 Culmer Speaks to Male Students of C.R Walker High School
Posted on October 3, 2017
by
RBPF Public Affairs and Communications Office
---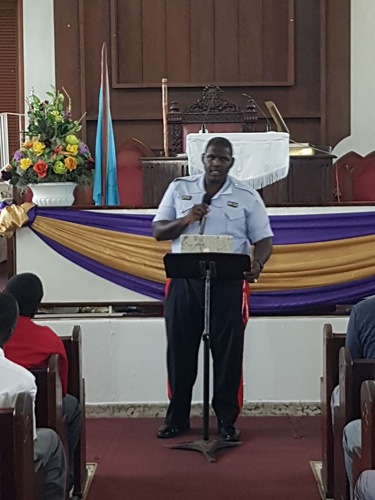 Constable #3651 Jerard Culmer from The National Crime Prevention office was amongst one of the speakers at CR Walker Sr. High School Male Seminar held at St. John's Native Baptist Church located on Meeting street.

Constable Culmer focused on crime prevention and challenged the young men to change the culture that is fallen before them in today's society.

He also suggested positive alternatives to achieve success while always striving to give back and helping future generations.

This initiative is consistent with the Commissioner's Policing Plan on Working with Young People.
---
SEE RECENT NEWS