Full Military Funeral for the late Constable #1172 Wenderlee Munnings-King
Posted on September 27, 2017
by
RBPF Public Affairs and Communications Office
---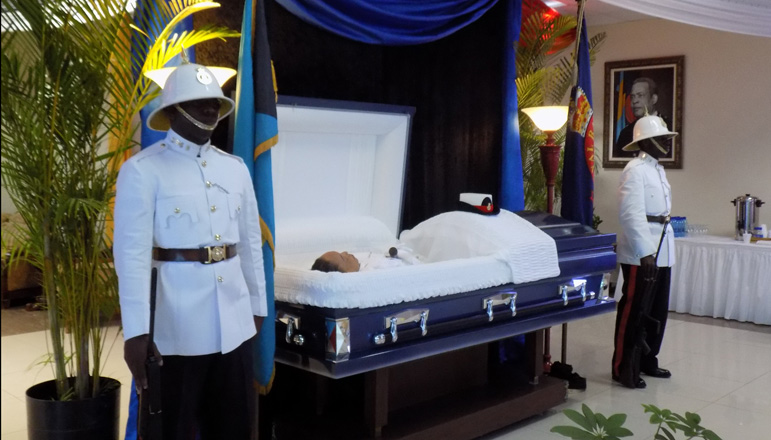 A Full Military Funeral Service will be held for the late Wenderlee Munnings King, Constable 1172 at 11:00 am on Thursday, 28th September 2017, at the Church of God Auditorium, Joe Farrington Road.

Officiating will be Bishop Vincent Smith, assisted by Father Stephen Davies, Police Force Chaplain and other members of the Clergy. Funeral arrangements are being handled by Demeritte's Funeral Home, Market Street. The body will be interred at the Woodlawn Gardens Cemetery, Woodlawn Way.

Constable King's remains will repose in the foyer of the Paul H. Farquharson Conference Centre, Police Headquarters on Wednesday, 27th September, 2017 from 9:00 am until 6:00 pm.

The late Wenderlee King began her career as a Police Officer on the 5th February, 1996 when she enlisted as a Recruit Constable at the Police Training College, Oakes Field. After graduating from the Training College, she was posted at the following Divisions:-



Western Division 19th November, 1996


Southwestern Division 1st February, 1997


Abaco Division 7th July, 1998


Central Division 27th July, 1999


Control Room 14th May, 2012 until her demise




Constable King, for a number of years worked at various Divisions within the Police Force. Her last posting before her demise on 14th September, 2017 was Police Control Room.

She was described by her supervisor as a hardworking, dependable and a reliable Police Officer. She will be truly missed by her family, friends and colleagues.

May her soul rest in peace.
---
SEE RECENT NEWS