TPU and NCPO Police Issues Hurricane Safety Tips
Posted on September 6, 2017
by
RBPF Public Affairs and Communications Office
---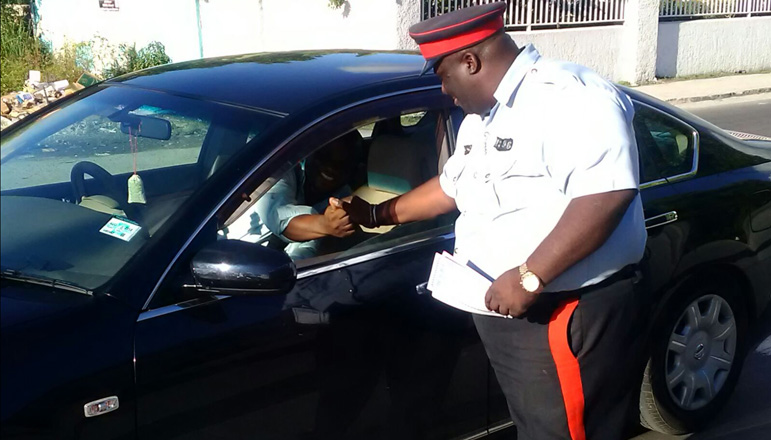 In a joint effort, police officers of the Tourism Policing Unit and the National Crime Prevention Office were in the area of East Street and Wulf Road distributing a number of safety tips and flyers.

Amongst the pamphlets were hurricane safety tips, particularly as residents prepare for hurricane Irma, that's expected to affect the islands of the Bahamas.

To see these tips and more flyers, please visit the Crime Tips & Flyers section of this site at http://www.royalbahamaspolice.org/crime_prevention/crime_tips.php

This initiative is consistent with the Commissioner's Policing Plan on the Safety and Security of the Public.
---
SEE RECENT NEWS