Joint Police Team, Agencies and Community Leaders Walk in Bain Town
Posted on August 30, 2017
by
RBPF Public Affairs and Communications Office
---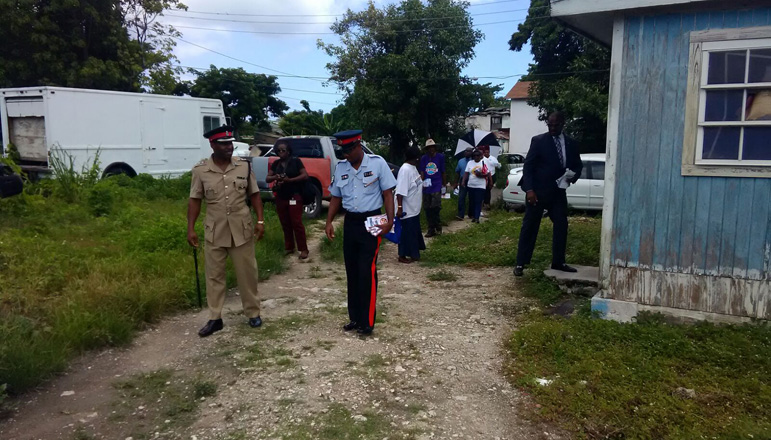 A joint walk-about, led by Chief Superintendent of Police Stephen Adderley; Officer in Charge of the Southern Division was conducted in the Bain and Grants Town area today.

The group consisted of officers of the Southern Division, National Crime Prevention Office and the National Anti Drug Secretariat; led by Superintendent Chaswell Hanna.

Also participating in the walk were Mr. Alrick Fox; Bahamas Teen Challenge, Mrs. Sharon Adderley; Bahamas Drug Council, Principal Officer Arlene; Bahamas Department of Corrections, Mrs. Arnette Humes; Restoration Justice and Elder Minale Hanchell; Great Commission Ministries.


The importance of the walk was to reassure area residents of the police's commitment to crime prevention in their neighborhood.

During the walk, the officers issued various crime prevention pamphlets and flyers relative personal and home safety, conflict resolution and neighbourhood crime watch.

This initiative is consistent with the Commissioner's Policing Plan on the Prevention and Detection of Crime.
---
SEE RECENT NEWS