Police Walk on Rupert Dean Lane Following Shooting Death of Toddler
Posted on August 28, 2017
by
RBPF Public Affairs and Communications Office
---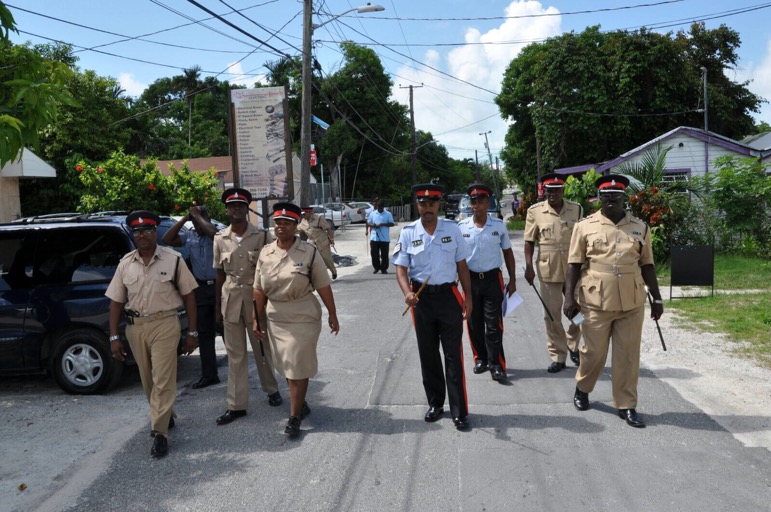 A team of officers of the Southern Division, Bain and Grants Town Urban Renewal Office, and the National Crime Prevention Office conducted a joint walk-about on Rupert Dean Lane, near the scene of a recent shooting death of a child and wounding of two adults.

The importance of the walk was to reassure area residents of the police's commitment to crime prevention in their neighborhood.

During the walk, the officers issued various crime prevention pamphlets and flyers relative personal and home safety, conflict resolution and neighbourhood crime watch.

This initiative is consistent with the Commissioner's Policing Plan on the Prevention and Detection of Crime.
---
SEE RECENT NEWS