TPU Police Ensures the Safety and Security of Tourists at Cabbage Beach
Posted on July 13, 2017
by
RBPF Public Affairs and Communications Office
---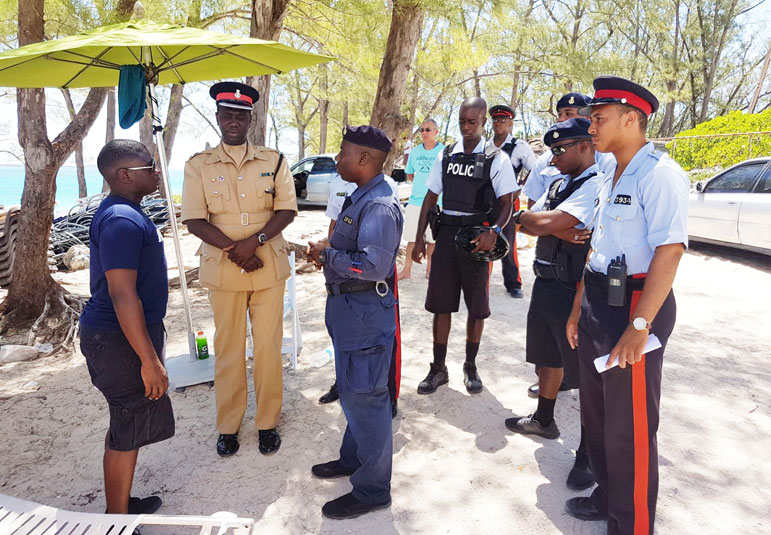 Superintendent of Police Phillip Rolle led a team of officers of the Tourism Patrol Unit on a walk-about at Cabbage Beach on Paradise Island.

An assortment of safety tips and information were issued to tourists, security officers and beach vendors.

This initiative is consistent with the Commissioner's Policing Plan on Protecting the Tourism Industry.
---
SEE RECENT NEWS