Bahamas National Convention Vacation Bible School Visit Police Headquarters
Posted on July 7, 2017
by
RBPF Public Affairs and Communications Office
---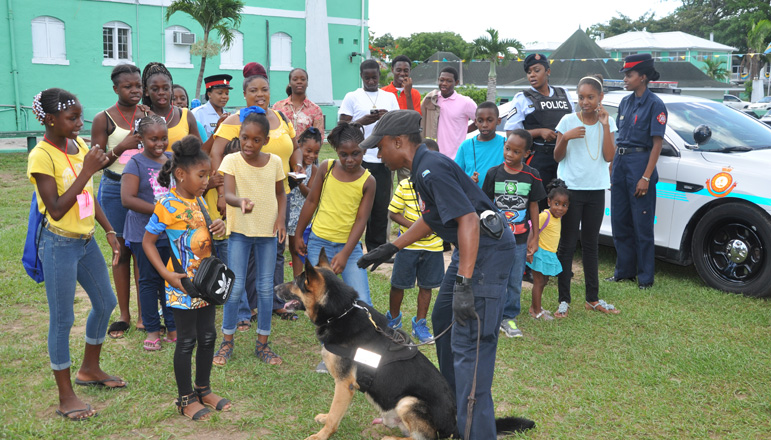 20 children along with two adults of Bahamas National Convention vacation bible school visited police headquarters on Thursday 6th July, 2017 during the school's summer camp tour.

Past of the visit included self-participation demonstrations by officers of the K-9 Unit, Mobile Division and Fire Services.

The group was under the leadership of Mrs. Sarah Smith; president if the Baptist Young Women.

Hosting the group was Sgt. #3150 Nathalee Ranger of the National Crime Prevention Office, and the visit is consistent with the Commissioner's Policing Plan on Working With Young People.
---
SEE RECENT NEWS