Police Officially Opens Summer Youth Program
Posted on June 26, 2017
by
RBPF Public Affairs and Communications Office
---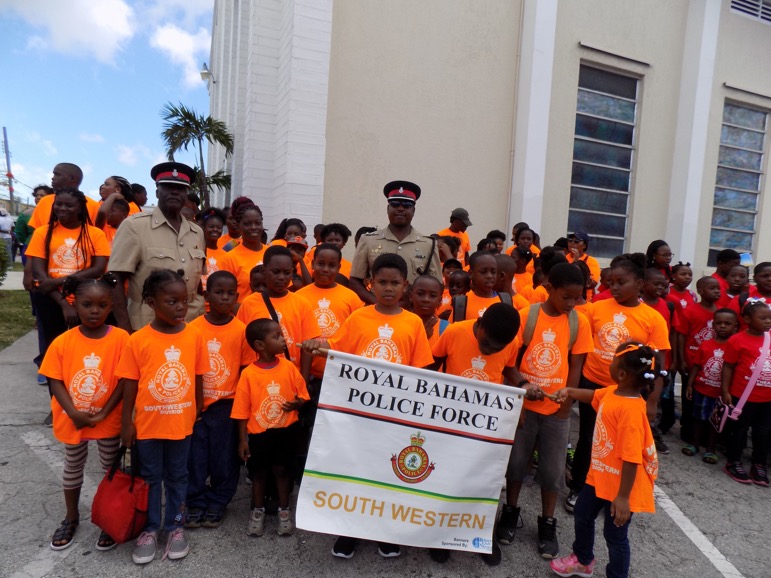 An official opening ceremony for the Royal Bahamas Police Force's 24th Annual Summer Youth Programme was held today at Calvary Bible Church, collins Avenue.

Under the theme "We are a Chosen Generation Destined for Greatness", the programme paid tribute to several key contributors and facilitators over the past years.

Those honorees included MR.Rodney Eve;Eastern Division, Mrs.Hellen Adderley ; North Eastern Division, Ms.Lisa Bethel ; Central Division, Mr.Keith Gordon; Southwestern Division, Mr.Mervin Sweeting; Western Division, Mrs.Pet Major; Band Camp.

In attendance were Commissioner of Police Ellison Greenslade and his Senior Executive Leadership Team, Senior and Junior officers, thousands of camp attendees and their facilitators.

Bringing introductory remarks were Commissioner of Police Ellison Greenslade and official opening remarks was brought by Minister Nicolas Rodgers; Youth Pastor of Calvary Bible Church.

A total of fifteen (15) camps are opened throughout the Bahamas inclusive of New Providence, Eleuthera, Cat Island, San Salvador, Long Island, Andros and Inagua.

The Summer Youth Programme ends August 4.
SEE MORE PHOTOS HERE- SEE PHOTOS
---
SEE RECENT NEWS