Full Military Funeral Service for the late Prince Harold Knowles, Constable 32 (Retired)
Posted on June 15, 2017
by
RBPF Public Affairs and Communications Office
---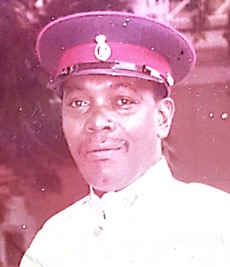 Full Military Funeral Service will be held for the late Prince Harold Knowles, Constable 32 (Retired) at 11:00am on Friday, 16th June, 2017 at Foresight Missionary Baptist Church, Taylor Street, Nassau Village.

The service will be conducted by Rev. Dr. Charles Culmer assisted by Father Stephen Davies, Police Force Chaplain. Funeral arrangements are being handled by Demeritte's Funeral Home, Market and Milton Streets. Interment will follow at the Woodlawn Gardens Cemetery, Woodlawn Way.

The late Prince Harold Knowles joined the Police Force on the 9th May 1968 when he enlisted as a recruit constable at the Police Training School, East Street.

After completing his training at the Training School Constable Knowles worked at a number of Divisions within the Police Force which includes the following:


Mobile Division


Grand Bahama


Central Division


Special Company


Southern Division


Ragged Island Division


Internal Security Division


Constable Knowles was described as a quiet individual who perform his duties to the best of their abilities. He was a hard working and sociable 3 officer who did his best to get along with everyone. Constable Knowles retired from active duty on the 27 September 1985.

He will be missed by his family, friends and colleagues, may his soul rest in peace.

On Thursday, 15th June 2017 at 8:00 am until 6:00pm, the body of the late Prince Harold Knowles will lie in the foyer of the Paul Farquharson Conference Center, Police Headquarters for viewing by Officials, Senior and Junior Officers.

---
SEE RECENT NEWS