Police Fire Services Speaks to Students of Thelma Gibson Primary School
Posted on June 10, 2017
by
RBPF Public Affairs and Communications Office
---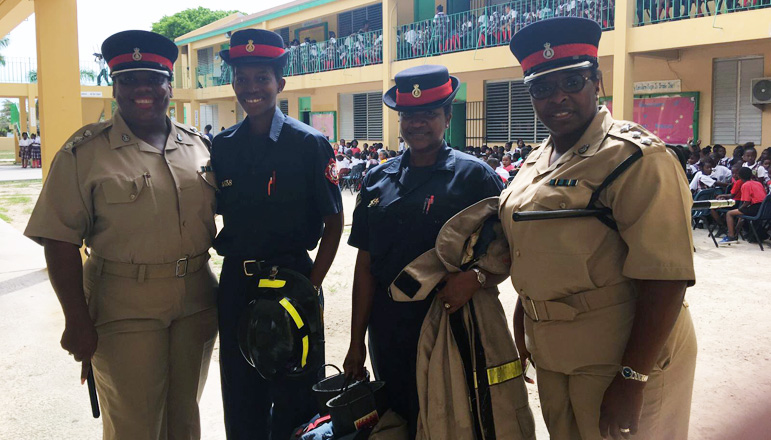 In keeping with the Commissioner of Policing Plan 2017, Corporal's #3054 Smith and #3138 Adderley were invited by Assistant Superintendent Brown, coordinator of the Elizabeth Estates Urban Renewal and Assistant Superintendent Stuart of Sea Breeze Urban Renewal to Thelma Gibson Primary School on Tuesday 6th June 2017.

Corporal Adderley spoke to the students and teachers about the importance of fire safety through demonstrations, where they enjoyed the escape procedures to fall and crawl, stop drop and roll if there clothes catch on fire, the important rules of not playing with matches and lighters and the job of a fire fighter.

This initiative is consistent with the Commissioner's Policing Plan on Working With Young People.
---
SEE RECENT NEWS