Senior Police Officers Addresses CARICOM Meeting
Posted on June 8, 2017
by
RBPF Public Affairs and Communications Office
---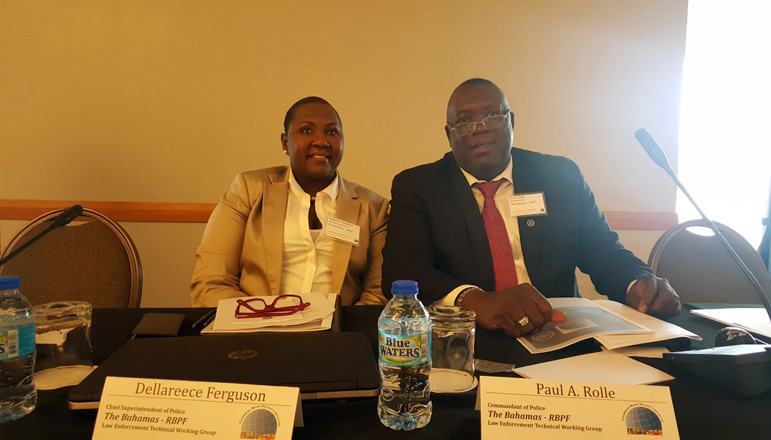 Assistant Commissioner of Police Paul Rolle and Chief Superintendent of Police Dellareece Ferguson were invited by CARICOM to address the committee on crime and security implementation strategy.

They will also address the Caribbean Basin Security Basin CBSI connect on the sharing of information and best practice.

IMPACS stems from an agreement between the OAS and CARICOM for cooperation on crime and security. It report to CARICOM ministers and provide advice.
---
SEE RECENT NEWS