Minister of National Security the Hon. Marvin Dames Meets With Contracted Officers
Posted on May 29, 2017
by
RBPF Public Affairs and Communications Office
---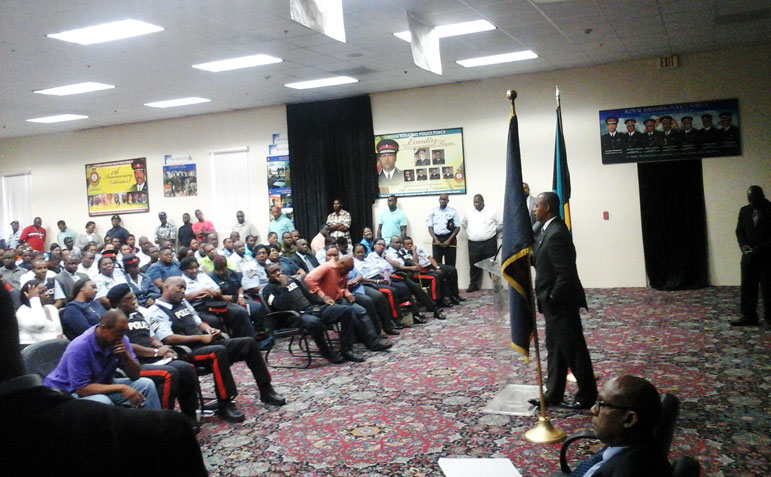 The Hon. Marvin Dames, in his capacity as Minister of National Security, met with contracted officers of the Police Force today in an informal meeting at the Paul H. Farquharson Conference Centre at Police Headquarters.

During the meeting, Minister Dames highlighted various aspects in the organization that his ministry will be giving attention to.

Among them are investments in resources and manpower, renewed focus on succession planning, promotion and innovative ways in which to make life much easier for officers in the organization.

Officers in attendance also voiced their concerns as permanent secretary to the Ministry of National Security took notes.

Minister Dames resigned from the Force on May 30th, 2011 as Deputy Commissioner of Police.
---
SEE RECENT NEWS