Mangrove Bush Primary School Visit Police Headquarters
Posted on May 23, 2017
by
RBPF Public Affairs and Communications Office
---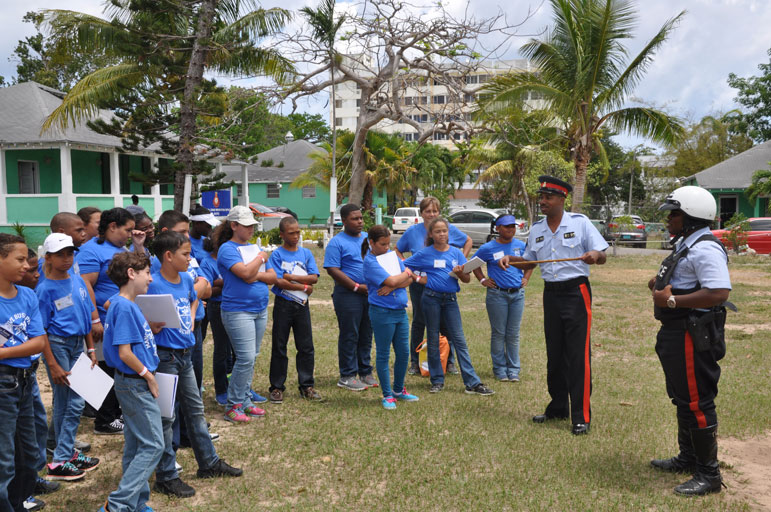 21 Students of the Mangrove Bush Primary School of Long Island, traveled to New Providence on Tuesday May 23, 2017 during the school educational trip to the island.

The students, all of whom are fifth and sixth graders, were accompanied by the schools senior mistress Mrs. Rosemary Burrows along with eight (8) parents.

The highlights of visit included tours and demonstrations from the K9 Department, Mobile, Traffic and Fire Departments.

The group was hosted by officers of the National Crime Prevention Office and is consistent with the Commissioner's Policing Plan on Working With Young People.
---
SEE RECENT NEWS