Full Military Funeral Service for the late Constable #3772 Garland Dean
Posted on May 19, 2017
by
RBPF Public Affairs and Communications Office
---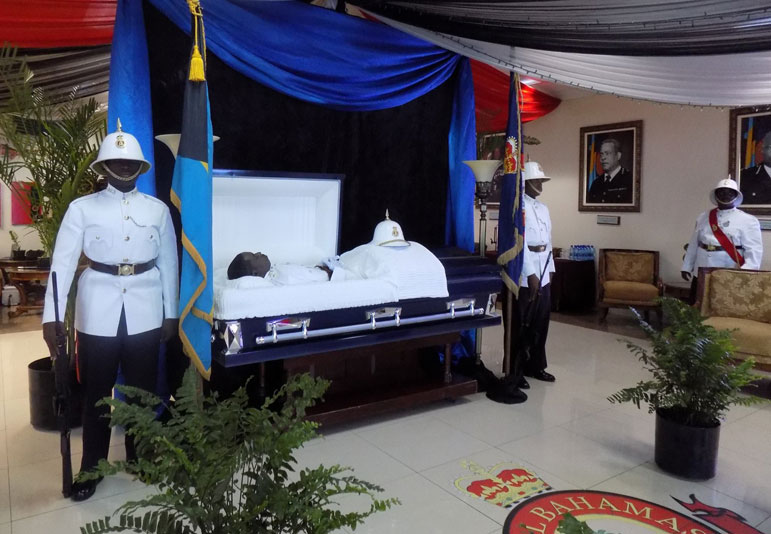 Full Military Funeral Service will be held for the late Garland D'angelo Dean, Constable 3772 at 10:00am on Friday, 26 th May, 2017 at the Golden Gates Assembly Church, Carmichael Road.

The service will be conducted by Bishop Ross Davis assisted by Father Stephen Davies, Police Force Chaplain. Funeral arrangements are being handled by Restview Memorial and Crematorium, Soldier and Robinson Roads. Interment will follow at the Lakeview Memorial Gardens Cemetery, John F. Kennedy Drive and Gladstone Road.

The late Garland D'angelo Dean joined the Police Force on the 15th October 2013 when he enlisted as a recruit constable at the Police Training College, Oakes Field. After graduating from the Training School on 15th April 2014, he was posted at the Central Division, Potters Cay Dock where he was until his demise on 2nd May 2017.

Constable Dean, according to his supervisor, was an inspiring young officer who had a very bright future in the Police Force. He was a quiet, energetic and a hard working officer who was loved by all he came in contact with.

On Thursday, 25 th May 2017 at 8:30 am, the body of the late Garland D'angelo Dean will repose in the Foyer of the Paul Farquharson Conference Centre, Police Headquarters from 9:00am until 6:00pm. for viewing by family, friend, officials, senior and junior officers and the public.

He will be missed by his family, friends and colleagues, may his soul rest in peace.
---
SEE RECENT NEWS