Two Men Arrested for Firearm Possession Following Car Chase
Posted on May 19, 2017
by
RBPF Public Affairs and Communications Office
---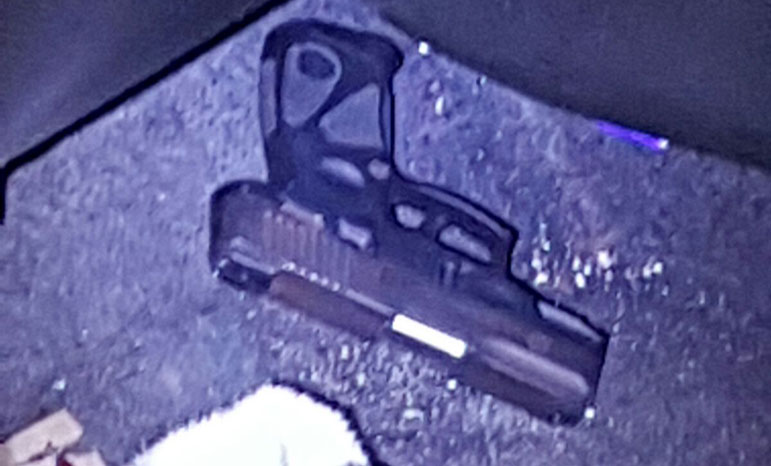 Consistent with the Commissioners Policing Plan for 2017, two men are in custody(one shot) and one illegal firearm seized following a car chase on Thursday 18th May 2017.

According to reports, around 10:00pm, police received a report the occupants in a Nissan car were discharging a firearms in the area of Boyd Road and Providence Avenue. Responding officers arrived in the area shortly thereafter and spotted the vehicle. The officers signaled to the occupants of the vehicle to stop, but they refused and sped off. A chased ensued in the Farrington Road area during which time the suspects fired several shots at the police. The police returned fire and the vehicle crashed into a nearby wall on Pitt Road, where one of the men ran from the vehicle fired several shots at the police and fled on foot. The officers gave chase and later caught this suspect hiding in a doghouse nearby. The other suspect who had been shot was arrested in the vehicle. A handgun was found in the suspect's vehicle.

The injured suspect was transported to hospital where he is detained in serious condition under heavy police guard.

The two suspects are believed by police to be responsible for a number of armed robberies.


---
SEE RECENT NEWS