NCPO Conduct Business Safety and Robbery Prevention Walk-About at East Street Shopping Plaza
Posted on May 17, 2017
by
RBPF Public Affairs and Communications Office
---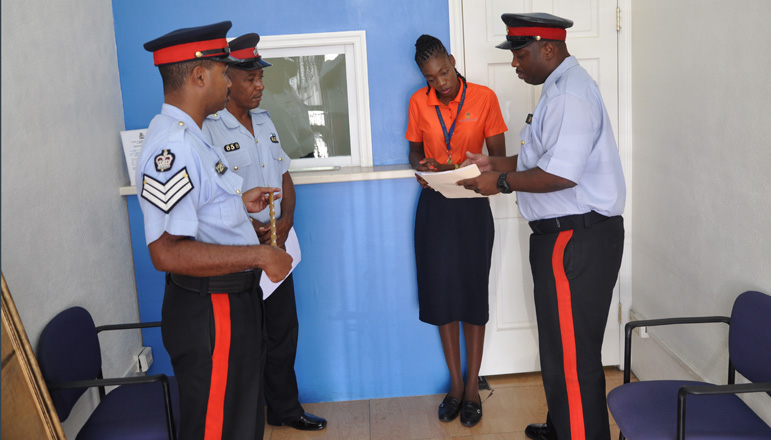 A team of officers of the National Crime Prevention Officer; Sergeants #658 Gary Lightbourne and #2297 Leon Strachan, Corporal #2717 Anton Curry and Constable #2748 Ebonias Davis visited the East Street South Shopping Plaza on East Street South.

At this time, the officers spoke to the proprietors of various establishments, its employees and customers while issuing an assortment of safety pamphlets and flyers.

This initiative is consistent with the Commissioner's Policing Plan on the Prevention and Detection of Crime.
---
SEE RECENT NEWS