Police, Students and Former Gangsters Discuss Gang Violence in the Bahamas
Posted on April 27, 2017
by
RBPF Public Affairs and Communications Office
---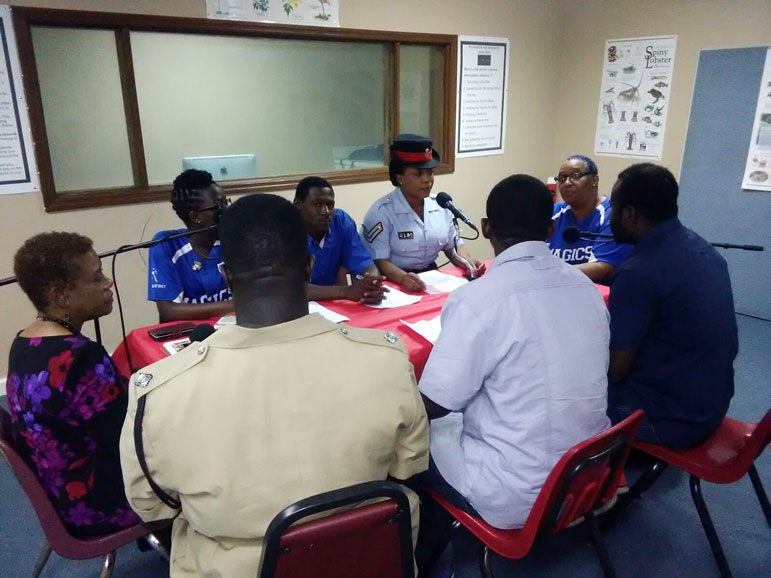 A group of students, former gang member and police officers were the guest of A Time for Education talk show at ZNS FM 104.5 as they discussed Gang Violence in the Bahamas.

Representing Government High School were Jael Peters and Jamaal Ramsey, and the school's Guidance Counselor Ms. Patrice Miller, all of whom sat alongside Hugo Gorge and Valentino Brown, both former gang leaders.

Also appearing as a guest was Inspector Darvey Pratt; Director of the National Crime Prevention Office.

The show was hosted by Melvern A. Johnson- Davis; Education Officer and Supervisor at the Audio Broadcasting Unit and Co-Host Corporal #3150 Nathalie Ranger of the National Crime Prevention Office of the Force.

The show will air on Monday May 8th, 2017 at 9:30am on ZNS AM 1540 and FM 104.5.
---
SEE RECENT NEWS