Full Military Funeral Service for the late Sergeant 102 Charles Greenslade
Posted on April 25, 2017
by
RBPF Public Affairs and Communications Office
---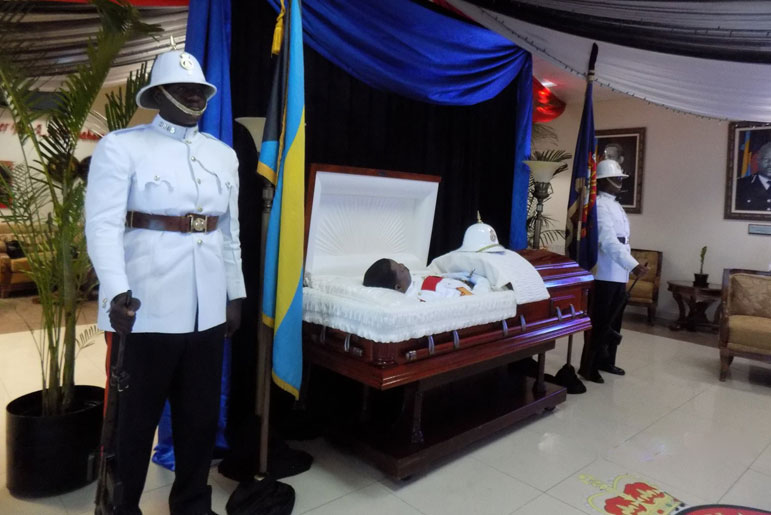 Full Military Funeral Service for the late Sergeant 102 Charles Greenslade will be held on Friday 28th April, 2017 at 11:00am at Saint Barnabas Anglican Church, Wulff and Baillou Hill Roads.

Officiating will be Father Dwight Rolle assisted by Father Stephen Davies, Force Chaplain and other Ministers of the Gospel. Interment will follow at the Lakeview Memorial Gardens, John F. Kennedy Drive and Gladstone Road.

The late Charles Wayne Greenslade began his career as a Police Officer on the 24th August 1984 when he enlisted as a recruit constable at the Police Training College, Oakes Field. He received 16 weeks of basic recruit training and 6 weeks of specialized firefighting training.

After graduating from the Training School, he was posted at the following Divisions:


Fire Services New Providence & Grand Bahama


Northeastern Division


Central Detective Unit


Sergeant Greenslade during his tenure on the Police Force received the following promotions:



Corporal 1st March 2005


Sergeant 1st April 2007



Sergeant Greenslade attended local Supervisory Training Course, Nassau, Bahamas 27th May 2013. While working at Fire Services Sergeant Greenslade was a fire suppression technician and responded to emergencies performing fire rescue and fire suppression duties.

At his last posting at the Central Detective Unit Sergeant Greenslade was described as a quiet, energetic and a hard working officer. He was also a team player who was always willing to assist his colleagues.

On Thursday, 27th April 2017 at 8:30 am, the body of the late Sergeant Greenslade will repose in the Foyer of the Paul Farquharson Conference Centre, Police Headquarters for viewing by officials, police officers and the public.

He will be missed by his wife, children, family, friends and colleagues, may his soul rest in peace.


---
SEE RECENT NEWS