Southern Division and NCPO Conduct Walk-About on Augusta Street, South
Posted on April 24, 2017
by
RBPF Public Affairs and Communications Office
---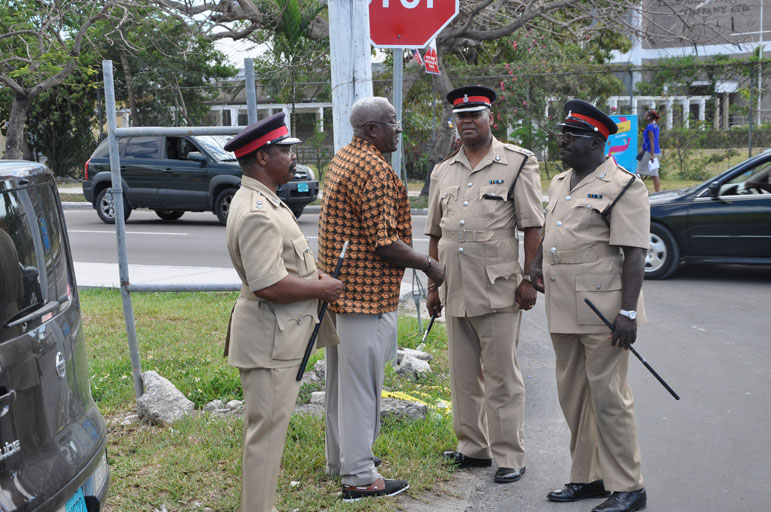 A team of officers led by Superintendent of Police Patrick Johnson of Southern Division and ooficers of the National Crime Prevention visited the Augusta Street south area and conducted a door-to-door walk about.

During the walk, an assortment of safety tips and pamphlets were issued to the residents and patrons of business establishments nearby.

This initiative is consistent with the Commissioner's Policing Plan on Reducing the Fear of Crime.
---
SEE RECENT NEWS