NCPO Issues Easter Monday Holiday Safety Tips
Posted on April 18, 2017
by
RBPF Public Affairs and Communications Office
---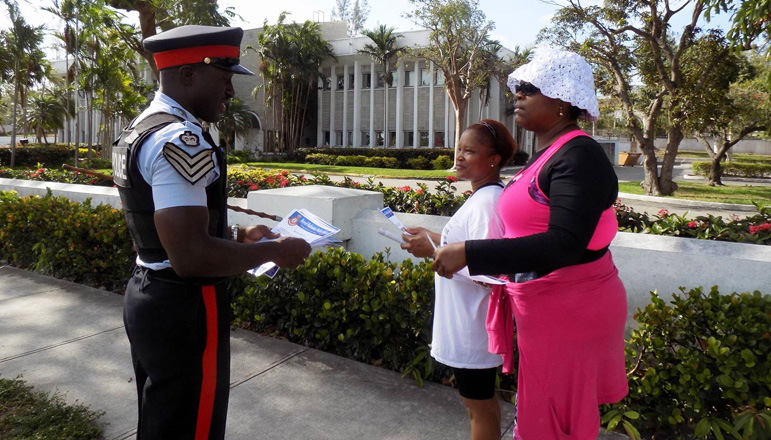 On Monday 17th April, 2017 officers from the National Crime Prevention Office, led by Inspector Darvy Pratt, took to the streets and beaches throughout New Providence where they issued a number of Easter Monday Holiday safety tips and flyers.

The officers issued to motorists, beach goers and even person just taking a holiday stroll an assortment of Easter Holiday Motorist Safety Tips, Easter Swimming Precautions and Easter Holiday Safety Tips.

The motorist and beach goers thanked the officers for their continued concern and safety tips to assist with their protection during this holiday beach day.

This initiative is consisting with the Commissioner's Policing Plan on the Prevention and Detection of Crime.
---
SEE RECENT NEWS