Police Hold Annual Church Service at Evangelistic Temple
Posted on January 9, 2017
by
RBPF Public Affairs and Communications Office
---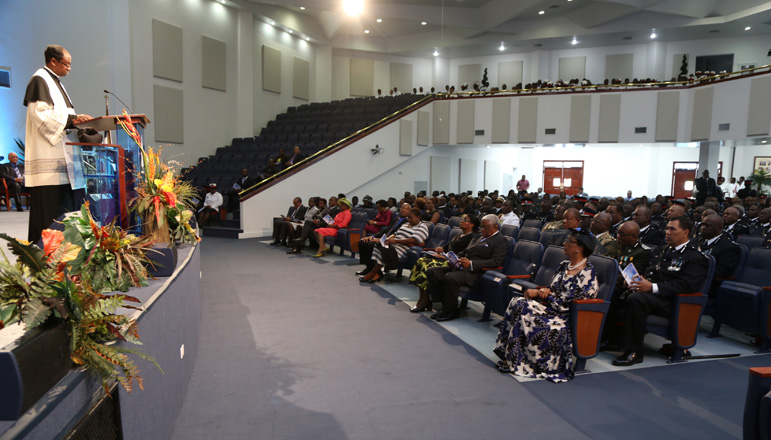 On Sunday 8th January, 2015 at 2:00 pm, the Royal Bahamas Police Force held its Annual Church Service at Evangelistic Temple Assembly of God on Collins Avenue.

The service was attended by Governor General Dame Mageurite Pindling, Prime Minister of the Commonwealth of the Bahamas, Hon. Perry Gladstone Christie, Minister of National Security Hon. Dr. Bernard J. Nottage and Mrs. Nottage, Junior Minister of State for National Security Hon. Keith Bell and Mrs. Bell, Leader of the Official Free National Movement Hon. Hubert Minnis, Member of Parliament for Bamboo Town Hon. Renward Wells, and members of the Bahamas Christian Council.

Bringing the sermon was Rev. Dr. Vaugan Cash; Senior Pastor of Evangelistic Temple.

Also in attendance at the service were officers from the Royal Bahamas Defence Force, Bahamas Customs Department, Bahamas Immigration Department, Her Majesty's Prison, The Road Traffic Department and the Airport Authority.

Following the ceremony, officers from the various law enforcement agencies concluded the service with a parade from the church to Police Headquarters.
---
SEE RECENT NEWS