NCPO Speaks to Students of S.C. McPherson Junior High School
Posted on March 19, 2017
by
RBPF Public Affairs and Communications Office
---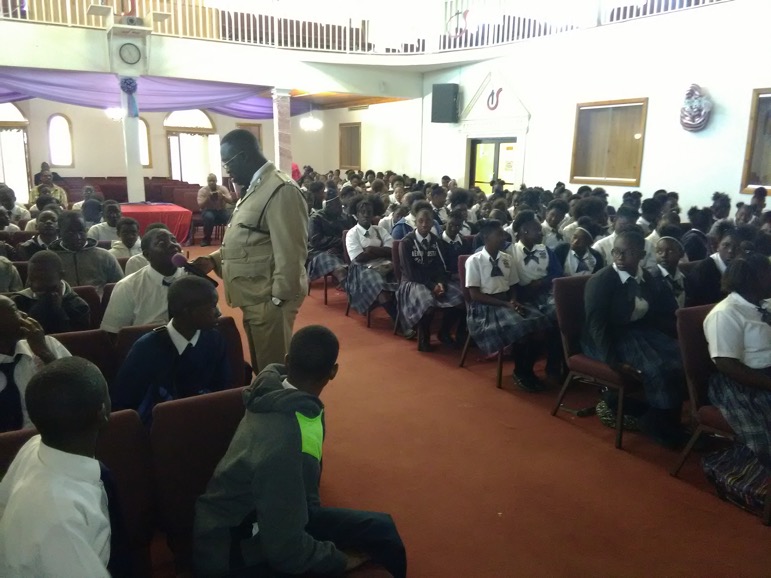 On Friday 17th March, 2017, Inspector Darvey Pratt and Constable #2717 Anton Curry of the National Crime Prevention Office visited the S.C. MCPherson Junior High School, during the school's beat retreat.

During this time, NCPO launched the Reclaiming the Power Transforming Minds of Our Youth program.

The program is geared towards youth gang Prevention, intervention and gang violence in schools.

Inspector Pratt spoke to a number of students on conflict resolution and School violence.

This initiative is consistent with the Commissioner's Policing Plan on Working with Young People.
---
SEE RECENT NEWS