NCPO Conduct Walk-About at Towers of Cable Beach Shopping Plaza
Posted on March 16, 2017
by
RBPF Public Affairs and Communications Office
---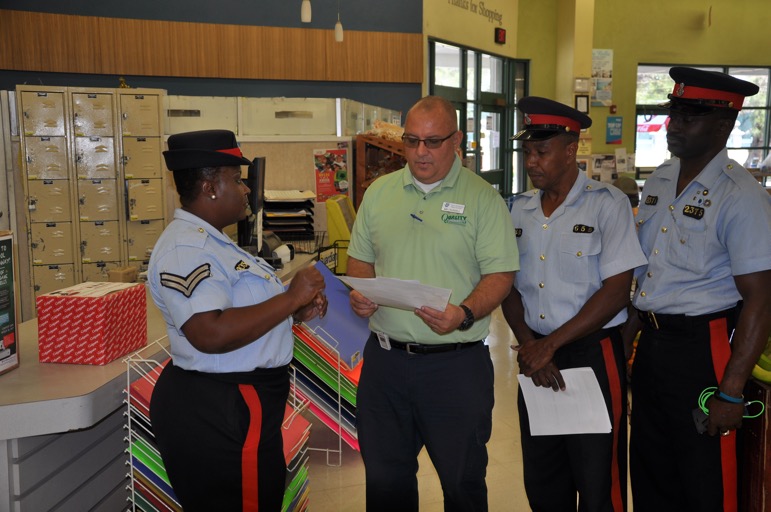 On Thursday 16th March 2017, Sergeants #658 Gary Lightbourne and #2375 heodore Neily, and Corporal #2035 Clementine Richardson and Constable #2717 Anton Curry conducted a walk about on West Bay Street in the Towers of Cable Beach Shopping Centre.

While there, the officers visited Sabbaro, Custom Computors , Olives Meze Grill, Flying Dutchman Liquor Store and Quality Super Market.

An assortment of safety tip pamphlet and flyers were issued to the store operators who were pleased for the presence of the policeto see the police.

This initiative is consistent with the Commissioner's Policing Plan on Reducing the Fear of Crime.
---
SEE RECENT NEWS