Constable #8 White speaks to Students of S.C McPherson commemorating Language Amy's Month
Posted on March 16, 2017
by
RBPF Public Affairs and Communications Office
---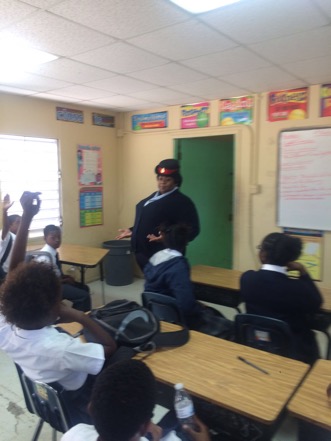 On Thursday March 16, 2016, Constable #8 Kemp continued a motivational speaking tour with the various English Language classes in celebration of S.c. McPherson Junior High School Language Arts month.

She spoke to the students of grades 7 on the importance of making good choices in every aspect of their lives.

The students enthusiastically participated during the afternoon class session.

This initiative is consistent with the Commissioner's Policing Plan on Working with Young People.
---
SEE RECENT NEWS