Fire-Fighters Attend Columbus Primary Career Fair & Exhibition
Posted on March 4, 2017
by
RBPF Public Affairs and Communications Office
---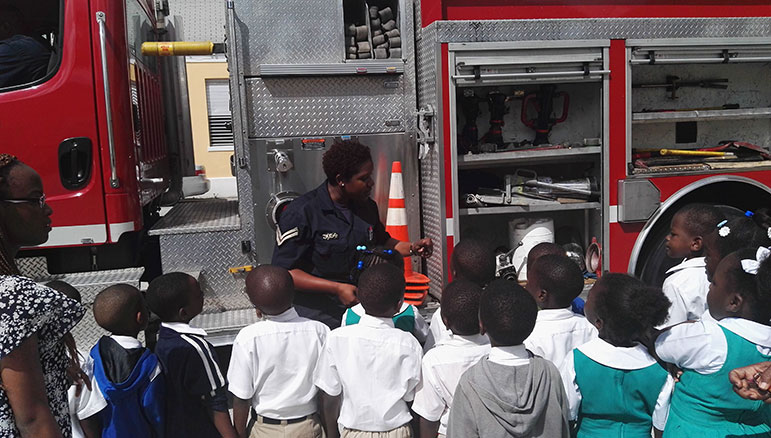 In keeping with Commissioner's Policing Plan 2017, Corporals 3054 Smith and 3146 McPhee of Fire Services participated in Columbus Primary Career Fair & Exhibition on Thursday 2nd March, 2017.

The Fire Safety booth was visited by seven hundred and six (706) students and twenty five (25) adults whom were enthused to learn about the duties and functions of Fire Services and the Royal Bahamas Police Force.

The students undoubtedly enjoyed viewing the tools used on fire scenes. The exhibition reached its pinnacle when the fire truck arrived.

It was a great joy to see the smiles on the faces of our 'little darlings' who were encouraged to follow their dreams; they were reminded that "If the mind can conceive it, they can achieve it".

---
SEE RECENT NEWS